Featured on Channel 8 – 3 December 2021
Confinement Angels has brought in confinement nannies through the Vaccinated Travel Lane (VTL) to meet a surge in demand and serve you better. Our resilience and adaptability is proof of our dedication to customers.
Thank you Channel 8 for the feature!
Watch the interview here: https://www.youtube.com/watch?v=TP_IJv0vvmU
Featured on Channel 8 and Channel U – 28 November 2020
Confinement Angels Singapore
Featured on The New Paper – 11 August 2020
Confinement Angels speaks to The New Paper about the latest cross-border travel arrangements between Singapore and Malaysia, as well as how clients and nannies have been affected.
Of Confinement Angels' 280 nannies, 152 are in Singapore now.  All our current nannies are fully booked for the rest of the year.
Check out the interview on the hardcopy of The New Paper on 11 August or view the article online here: Costs will go up for M'sian confinement nannies under new travel deal
Featured on Channel 5 and CNA – 14 June 2020
Featured on The Sunday Times – 25 April 2020
Confinement Angels' pool of trained and certified confinement nannies from Malaysia have been working tirelessly round the clock and on back-to-back assignments ever since Singapore's circuit breaker measures came into effect. We are doing what we can to ensure that our nannies have enough rest and yet minimise disruption to our clients.
Check out Confinement Angels' interview with The Sunday Times: Childbirth in a time of Covid-19: Online doulas and virtual lactation consultations
Featured on The New Paper – 20 March 2020
Featured on CNA – 18 March 2020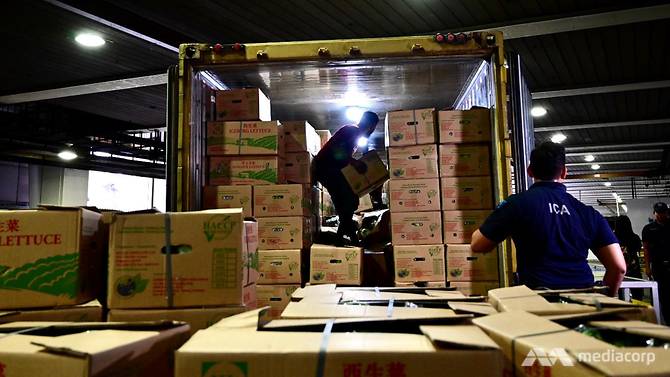 Featured on TV – CNA – 24th December 2019
There's been a rising demand for professional confinement nannies in Singapore — and this exclusive feature on Confinement Angels shows why!
All of our nannies undergo strict training before they are certified fit for the job. Whether it's caring for your newborn or a recovering mum, Confinement Angels provides parents with a Peace of Mind 🤗
Featured on TV – Channel 8 – 10th June 2019
Over here at Confinement Angels, all of our nannies are professionally trained so that they deliver only the best service 🙌🏻 Check out the full interview in this video!
Featured on TV – Channel NewsAsia – 18th Feb 2019
Thanks,@ChannelNewsAsia for the feature! 😊 Here at Confinement Angels, all of our nannies undergo strict training so that they can fulfil your needs to the best of their abilities ❤
Featured on TV – Japan TV
Thanks @NHK WORLD JAPAN for the feature! 😊
Featured on The Straits Times
We are honoured to have been part of Still Young's mobile app launch on 1 August! Confinement Angels' head trainer, Ms Rachel Ang, and MADAM PARTUM founder, Ms Yen Lim, shared their expertise on postpartum care at the event, which was also attended by MP Tin Pei Ling.
Created by 6 Ngee Ann Polytechnic Students, Still Young is a one-stop platform for mothers to learn about confinement practices, diets and more. Download the app for free in the App Store (iOS) and Play Store (Android) today!
Noon Talk Media With Confinement Angels
Featured on Zaobao – 7th July 2019
Featured on Stomp – 8th July 2019